Mandate Holders
Dainius Pūras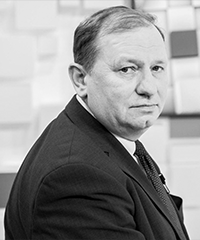 Dainius Pūras is a medical doctor and human rights advocate. He served as the United Nations Special Rapporteur on the right of everyone to the enjoyment of the highest attainable standard of health from 2014 to 2020. He is also a professor at Vilnius University, Lithuania, and the director of the Human Rights Monitoring Institute, an NGO based in Vilnius.
Pūras has been a human rights activist for 30 years involved in national, regional, and global activities that promote human rights-based policies and services, with a focus on mental health, child health, disabilities, and the prevention of violence and coercion. He was a member of the UN Committee on the Rights of the Child from 2007 to 2011
Interviews with Dr. Pūras:
The Lancet - Dainius Pūras: UN Special Rapporteur on the right to health
Mad in America - Bringing Human Rights to Mental Health Care: An Interview with UN Envoy Dainius Pūras
Tlaleng Mofokeng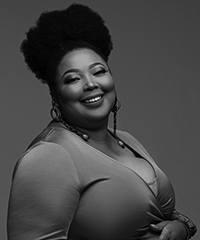 Tlaleng Mofokeng is a medical doctor with expertise advocating for universal health access, HIV care, youth friendly services and family planning.
Tlaleng Mofokeng is Commissioner at the Commission for Gender Equality in South Africa and member of the boards of Safe Abortion Action Fund, Global Advisory Board for Sexual Health and Wellbeing, Accountability International. She is also the Chair of the Soul City Institute board. She has experience in advocacy training for healthcare professionals and her areas of focus have been on gender equality, policy, maternal and neonatal health, universal health access, post violence care, menstrual health, and HIV management.
Tlaleng Mofokeng has been advisor to the Technical Committee for the National Adolescent Sexual and Reproductive Health and Rights Framework Strategy in South Africa, successfully mobilizing across movements working on issues of children and adolescents, persons with disabilities, migrants and persons living with HIV/AIDS. She has briefed the United States Senate congressional staff on the impact of the Global Gag Rule globally and in the region. She has worked as a first responder on matters of gender-based violence, and has been an expert witness in court, leaning on the work of the Committee on the Elimination of Discrimination against Women (CEDAW) to defend the rights of the abused with an interest to ensure access to post violence care.
Interview with Dr Mofokeng in Health and Human Rights Journal